WRAPPING UP THE 2009 FLORIDA FILM FESTIVAL
by

Brian Orndorf



Last week, the 18th annual Florida Film Festival completed an impressive, immersive 10-day run (March 27-April 5) of events and screenings in Central Florida, reasserting itself as the premiere cinematic soul food for moviegoers looking to add a little spice to their stale multiplex diet.

The theme for the Fest this year was "Original Cinema," using the iconic biblical misfortune of Eve and the Apple as a marketing approach to sell the concept of movies that push boundaries and challenge the viewer. With over 160 moviemaking efforts to choose from, The Florida Film Festival delivered an amazingly diverse selection of features and shorts to keep ticket holders busy and consistently delighted. There was something quite literally for every possible appetite during the week.

The adventure wasn't always celluloid based. With specialty film-inspired food nights arranged at local restaurants (eat with "Godfather" flair!) and a steady stream of guest stars such as Glenn Close, Jon Voight, Cat Cora, and Ken Russell flown in to discuss their careers and passions, the Festival atmosphere reached a level of interactivity that keeps the local event distinctive and fresh. Having sampled a few film fiestas in my time, The Florida Film Festival ranks as one of the most elaborate and chaotic, really bringing out the big crowds who share as large a passion for movies as the filmmakers themselves.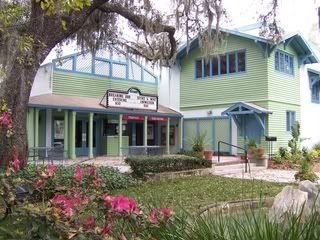 I'm only sorry to report that I couldn't take more advantage of what the Film Festival had to offer this year. Due to severe illness and other lamentable obligations a working critic must attend to, I was only able to sample a few precious bites of the Festival instead of a head-first immersion I believe is required by the organizers (the same charismatic unit behind the glorious Orlando art house theater, The Enzian). I'm not thrilled with the circumstances, but hey, that's life. I did manage to catch a nice sampler of submissions over the Festival's run, and here are some capsule thoughts:


Trucker (3 stars)




Director: James Mottern
Writer: James Mottern
Stars: Michelle Monaghan, Nathan Fillion, Joey Lauren Adams, and Benjamin Bratt.

Steely blue collar reserve floods this take on the spoiled American Dream. Inspired by the small-town desperation of "Alice Doesn't Live Here Anymore," "Trucker" concerns Diane (Monaghan), a tomboyish interstate cowboy who finds her loner lifestyle endangered by the appearance of her 10-year-old son (Jimmy Bennett), who's in need of a parent when his father (Bratt) is diagnosed with cancer. Writer/Director Mottern has difficulty getting "Trucker" out of first gear, but when the story finds moments of authentic emotional expression, the picture manages to overcome a few cringe-worthy sitcom situations. It's worth a view just to bask in the glory of cinematographer Lawrence Sher's sun-kissed compositions, capturing the romance and the loneliness of the cross-country trucker lifestyle. Monaghan also impresses with her dandy hard-edged, lived-in performance, sharing marvelous chemistry with Fillion, cast well here as a sad-sack married neighbor who pines for Diane. "Trucker" is better viewed for its parts than the whole.



Management (2 stars)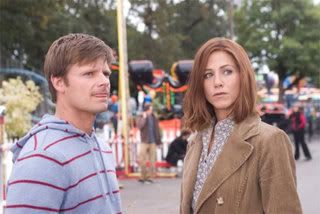 Director: Stephen Belber
Writer: Stephen Belber
Stars: Steve Zahn, Jennifer Aniston, Woody Harrelson, and James Hiroyuki Liao

Cutesy comedy, suffocating romance, and formulaic drama all collide in this interesting failure of a motion picture. Ostensibly a tale of awkward devotion between a lonely hotel manger (Zahn) and a withdrawn guest (Aniston), "Management" gets a little grabby at times when trying to convey the whimsy of life mixed with the universal paralysis of self-doubt. Tonality is big problem for the film, liberally jumping around from laughs to tears without proper modulation. Aniston turns in a nicely understated performance here, and Liao steals the show as the comic relief. It's only a crime much of the film's dramatic hold is pinned to Zahn, who delivers yet another tiresome take on the complexities of man-boy confusion. "Management" is gentle enough, but needed resonance is in short supply.



School Play (4 stars)




Director: Edward Rosenstein, Rick Velleu, and Idahella Therp

The spotlight blues hit New York's Mamaroneck Avenue Elementary in this engaging documentary on the frantic staging of "The Wizard of Oz," filled out with a cast of rambunctious children. Hitting expected highlights/lowlights of stage fright, stuttering, and all-purpose ADD, "School Play" is surprisingly effective digging into primary childhood emotions soon to be corrupted by adulthood. The kids and their bubblegum candor are riveting to watch, but attention is also paid to the agitated parents and teachers, who have the impossible challenge of corralling these youngsters, hoping to nurture Broadway focus out of a nosepicker foundation.



The Answer Man (4 stars)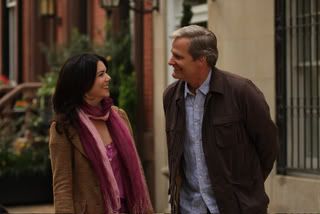 Director: John Hindman
Writer: John Hindman
Stars: Jeff Daniels, Lauren Graham, Lou Taylor Pucci, Olivia Thirlby, and Kat Dennings

A reclusive author of a smash religious self-help book (Jeff Daniels) finds peace in his heart and his aching back when he crawls into the arms of a kindly chiropractor (Lauren Graham). A gooey premise is given surprising dimension by the cast, who take Hindman's obvious romantic comedy intentions and heavenly questioning and manage to breathe incredible life into the film. It's been a long time since Daniels has been this appealing onscreen, sparking interesting chemistry with Graham, who steals the feature with her sensitive portrayal of an emotionally wounded single mother. Pucci is also career-best as a recovering alcoholic trying desperately to make the best out of an awful situation. Literary world jokes and elegant Philadelphia locations backdrop this unexpectedly hilarious/endearing dramedy; a real surprise of the fest.



American Swing (3 stars)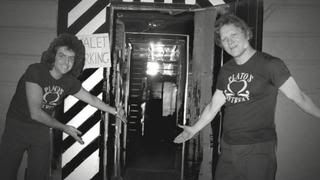 Directors: Jon Hart and Matthew Kaufman

The history of notorious New York City swingers club Plato's Retreat is laid out for inspection in this salacious documentary. Riding between disco heyday recollection and a sobering discussion of the club's fall from grace, "Swing" hits all the bullet points effectively, gathering a group of witnesses and participants (including Buck Henry, Al Goldstein, and Annie Sprinkle) for interview purposes. It's a technically competent film, just not a thrilling one, stretching itself artificially to 80 minutes when the rise and fall of Plato's proprietor Larry Levenson comes across as a story than needed only half that time to be explored. Still, the documentary is an evocative look at the freewheeling sexual habits of the 1970s and how that liberation was brought to its knees by AIDS and politicians in the 1980s.

READ THE FULL REVIEW HERE


The Burning Plain (2 stars)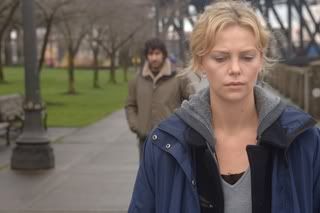 Director: Guillermo Arriaga
Writer: Guillermo Arriaga
Stars: Charlize Theron, Kim Basinger, Jennifer Lawrence, J.D. Pardo, and Joaquin de Almeida

From the screenwriter of "Babel," "Amores perros," and "21 Grams" comes another tightly woven tale of seemingly separate lives smashed together by tragedy. Making his feature-length directorial debut, Arriaga coldly dissects the aftermath of a tumultuous extramarital affair, spreading the focus out amongst a diverse horde of disturbed and depressed souls reluctant to process their pain. The phrase "Going to the well one too many times" comes to mind with "Plain." It's a passable drama boosted by outstanding mother-daughter performances from Basinger and Lawrence, but the dialogue is aggravatingly clunky, and situations of catharsis comes across insincere and stagey. The twist of the piece has a nice hold on the senses, but little else stands out in this routine puzzler. Perhaps Arriaga needs a vacation from the dangerous lives of colliding strangers.



Anvil! The Story of Anvil (5 stars)




Director: Sacha Gervasi
Featuring: Steve "Lips" Kudlow and Robb Reiner

It would be easy to write off "Anvil" as a cheeseball rock documentary looking to siphon off comedic failure fumes from "This is Spinal Tap." The comparisons are apt, but the marvelous "Anvil," which tracks the exploits of the titular Canadian heavy metal band members as they push again for the success they were never granted over the last 30 years, is a searing document of ambition and graceful failure. Certainly hilarious, the picture is stronger as a sobering reminder of human persistence and the frustrating realities of rockdom, watching members Kudlow and Reiner come to terms with a dream that might never become a reality.

READ THE FULL REVIEW HERE


Shall We Kiss? (4 stars)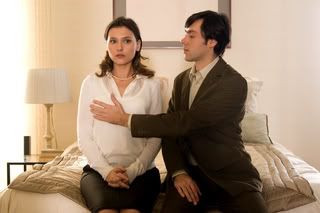 Director: Emmanuel Mouret
Writer: Emmanuel Mouret
Stars: Virginie Ledoyen, Emmanuel Mouret, Julie Gayet, Michael Cohen, and Marie Madinier.

A frothy French love story finds unexpected twists and turns in Mouret's charming, if acidic, "unromantic" comedy. Ledoyen and Mouret play a pair of standoffish friends taking baby steps toward affection just to observe the results, only to find their attraction interferes with their concern for loved ones. Mouret finds snappy Woody Allen energy to manipulate for his own purposes here, keeping his directorial attention on the nuances of quizzical reaction as the two characters unsuccessfully deny their appeal. "Shall We Kiss?" has a few laugh out loud moments to maintain a rhythm, but the real jewels of the film are the bittersweet exchanges that occur between the clearly love struck, yet unavailable characters, amplified to perfection in the exquisite closing sequence.



The Wrecking Crew (5 stars)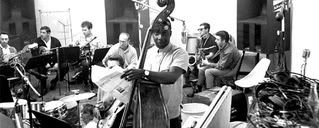 Director: Denny Tedesco
Featuring: Brian Wilson, Dick Clark, Cher, Glen Campbell, and Nancy Sinatra

Tracing the historic sprawl of a group of session musicians who put their stamp on nearly every smash hit of the 1960s, "The Wrecking Crew" is a humble, considerate documentary detailing a pure sonic wonderland. Blessed with impossible musical clearances to ornament the storytelling, the film's revelations of accomplishment are often astounding, pulling back the curtain on an era of musical mastery that remains unrivaled. Interviews with the stars and talent of the day reinforce the loving, reverential tone director Tedesco (son of "Crew" member Tommy Tedesco) is aiming for.



Lymelife (2 stars)




Director: Derick Martini
Writers: Derick Martini and Steven Martini
Stars: Alec Baldwin, Emma Roberts, Kieran Culkin, Rory Culkin, and Jill Hennessy

The scrim is yanked back on suburban placidity in "Lymelife," a beautifully shot but dramatically hopeless take on routine domestic woes. A cast of familiar faces help to bolster the various clichés at play here, with the elder actors making the best out of the Martinis' trite characterization and cloying '70's setting. However frustratingly condensed and episodic the story becomes, the widescreen images are gorgeously crisp and emotive, often (and thankfully) stealing attention away from the central conflicts. It's a diluted "American Beauty" brand of disgrace to feast upon here, and the staleness sabotages whatever direct wellspring of familial disease Martini is attempting to sniff out.

READ THE FULL REVIEW HERE


Battle for Terra (4 stars)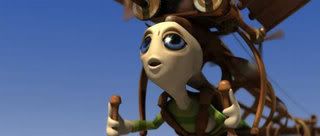 Director: Aristomenis Tsirbas
Writers: Aristomenis Tsirbas and Evan Spiliotopouls
Stars: Even Rachel Wood, Luke Wilson, Dennis Quaid, and David Cross

The latest round in the profitable animation carnival is actually one of the strongest I've viewed in quite some time. A cross between the "Star Wars" prequels and "Wall-E," "Battle for Terra" is an intelligent take on sci-fi formula, developing a story of intergalactic war with the eye toward weighty characterization and startling moments of personal sacrifice. Concerning the relationship between a peaceful, curious creature (Even Rachel Wood) and her human enemy (Luke Wilson), "Terra" plays with obvious symbolism and metaphor, but it showcases a graceful, luxurious filmmaking hand that treats the audience with an unusual amount of respect. While colorful cartoon fireworks are a wonderful tradition, "Terra" is an arresting reminder that North American animation can detail some dramatic gravity and still walk away unharmed.



Alien Trespass (4 stars)




Director: R.W. Goodwin
Writer: Steven P. Fisher
Stars: Eric McCormack, Robert Patrick, Dan Lauria, and Jenni Baird

A loving tribute to the quirks and low-budget determination of 1950's sci-fi schlock, "Alien Trespass" gets by on a whole heaping serving of heart. The easy path for a film of this nature is to hide behind ridicule, but "Trespass" actually plays it semi-straight, structuring itself as a relic from the era, not as a tiresome, ironic afterthought. Director Goodwin deserves credit for his restraint, and the movie coasts nicely on tempo of reverence and good-natured recreation. Perhaps the most divisive of all the films I managed to catch at the Festival, "Alien Trespass" reigned as the largest surprise for me. It's not an offering of all-holy, life-affirming, food-for-thought cinema. It's just a playful romp that cans the winks and leads with admiration for a lost era of filmmaking.

READ THE FULL REVIEW HERE


Not Quite Hollywood: The Wild, Untold Story of Ozploitation! (5 stars)




Director: Mark Hartley
Featuring: Quentin Tarantino, Brian Trenchard-Smith, Gregory Harrison, and Jamie Lee Curtis

An absolute bucking bronco of a documentary, "Not Quite Hollywood" thrusts the viewer into the weird, sordid history of Australian grindhouse cinema. Yes, there was Australian grindhouse cinema. Stitching together a frantic visual journey, filling the frame with filmmaker interviews and clips of the most depraved, hilarious, and titillating movies imaginable, Hartley conducts the feature brilliantly. While decidedly informative about the various genres and creators that gave birth to such notorious features as "Fantasm," "Long Weekend," and "Turkey Shoot," "Not Quite Hollywood" is also a splendid documentary about passion and fandom, highlighting pictures that were shoved into obscurity long ago, a few deserving of a second shot.



Sita Sings the Blues (4 stars)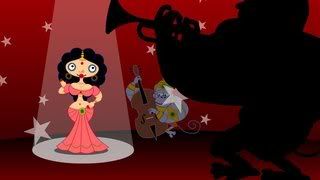 Director: Nina Paley
Writer: Nina Paley

An animated explosion of color and style, "Sita Sings the Blues" isn't the easiest film to classify, but effortlessly tempts with its kaleidoscopic visual arrangements and artistic influences. Paley summons her love for the animated medium to tell stories of Indian history and legends, allowing unfamiliar audiences a chance to absorb culture through parallel stories of love and misfortune, often interpreted through the jazz music of Annette Hanshaw and the epic tale of Ramayana. While at times a bit repetitive, "Sita" has moments of unreal beauty and abstract bravery, showcasing Paley as a rare filmmaker who can articulate her multifaceted hopes and fears with minimal fuss. I expect great things from her in the future.



Pressure Cooker (4 stars)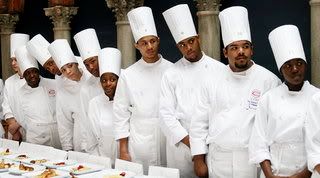 Directors: Mark Becker and Jennifer Grausman

Running a special culinary class inside a tough inner-city Philadelphia high school, Wilma Stephenson has taken a gruff, no nonsense educational approach to classroom authority, hoping to turn her students into kitchen heroes. The documentary "Pressure Cooker" follows a year in the life of the graduating class, isolating three seniors with big college dreams hoping their chef skills will be their ticket to a significant scholarship. Basic in documentary construction, "Cooker" is wise to eschew theatrics and keep tight on the personalities, creating a more vibrant dramatic pull as the audience grows intimate with the kids. Mistakes, self-doubt, and competition ensue to help the film find a proper climax, but the best moments of the picture are achieved just by observing the spirit of the students as they soak up Stephenson's discipline and better their lives.



True Adolescents (4 stars)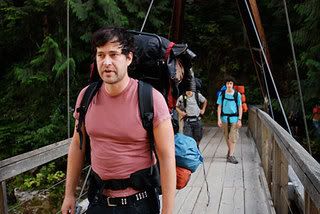 Director: Craig Johnson
Writer: Craig Johnson
Stars: Mark Duplass, Melissa Leo, Bret Loehr, and Carr Thompson

Thirtysomething slackerdom meets the great outdoors in "True Adolescents," a scrappy comedy that offers mumblecore architect filmmaker Mark Duplass an appropriately fidgety venue for his acting. Allowing the threadbare concept (an underachieving loudmouth taking his cousin and a friend out on a weekend camping trip) to find unexpected corners of behavior elevates Johnson's screenplay, which weaves impressively between laughs and pathos. Duplass submits a crafty, credible lead performance as the clown finally confronted with reality, and the film's best moments stay with the actor as he constructs a stunning replication of aimless bitterness, eventually salvaged by the unlikeliest of saviors: teenage boys. The film occasionally gets lost up its own rear end, but the majority of the effort is impressive and emotionally satisfying.




link directly to this feature at http://www.efilmcritic.com/feature.php?feature=2744
originally posted:
04/11/09 03:24:53
last updated:
04/11/09 03:35:32
printer-friendly format